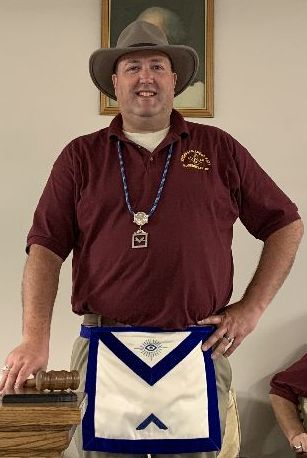 Welcome to Henderson Lodge #477 located in at 127 East Center Street, Rogersville, Missouri.
Our lodge was founded in 1874, approximately 145 years old. Our stated meetings are held on the 3rd Thursday of each month. We eat at 6:00pm, and our lodge meeting begins at 7:00pm.
We are actively involved in the planning of our 150th Anniversary. This project will require assistance from all of you in the form of ideas concerning fundraising, donations, etc. Our goal is to be completed by September 2023.
Henderson Lodge #477 is proud of all our active members and more especially the 50 year and over members that attend most every stated meeting.
Henderson Lodge #477 is also proud that we have two Past Grand Masters of the State of Missouri, MWB Jimmie D. Lee (2002-2003) and MWB Larry C. Reynolds (2009-2010).
The current DDGM and DDGL of the 35th Masonic District of Missouri are both past masters RWB Rick Thompson and RWB Craig Dunn.
If you're not already a Mason and would like to know more about freemasonry, please contact one of the Officers listed below for more information.
Thank all of you, and I look forward to seeing you at one or all of our stated meetings.

WB Chad Porter
Master 2022-2023